THE LAST GLASSES YOU'LL EVER NEEDED!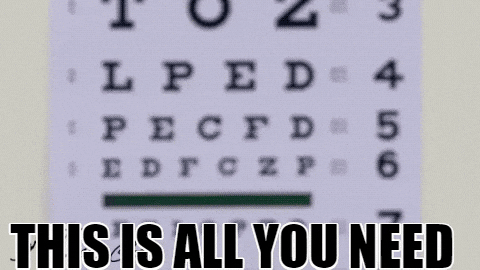 There are many different medical reasons people wear glasses, but the simple answer is that glasses help people see better. Some people wear glasses for reading things that are far away or for driving.

This pair of adjustable glasses can turn your life around, as you only need a pair to read, write, watch the TV, work in front of the computer, and drive. All you have to do is twist the dial to get an instant 20/20 vision.

No more trips to the optometrist to have your lenses adjusted. Go on and play your favorite sport or chill by the beach and read that book that you have been dying to read, you deserve it. Be stylish and trendy when wearing your adjustable lenses, as we offer simple yet easy to wear frames.

It is so universal and fits all face shapes and sizes. The frames are lightweight and durable, so you can take it with you without the worry of accidentally dropping and breaking the lenses into pieces.
Variable Focus Eyeglasses
These Adlens adjustable eyeglasses for men & women will focus your vision for intermediate and far distances.

With three different customizable instant vision settings, simply turn the dial to adjust to up close or distance vision -6 to +3 diopter range on each lens.



Perfect as reading glasses
Watching TV, Gaming or as driving glasses. Finally, a pair of lightweight durable adjustable eyeglasses that transition on the go.

Take advantage of these variable power optics that focus on vision and adjust for you to see and read crystal clear with 20/20 vision.

The award-winning two wave-shaped lenses slide across one another as you turn the varifocals dials. While instantly changing the prescription of the lens, you are combating eye strain, boosting productivity and helping your vision with different prescriptions for each eye.

Enjoy this product that comes with a free special protective hard case. For multifocal nearsighted and farsighted functions, our instantly adjustable non-prescription on-demand eyewear, are stylish and fashionable for man women and teens alike.


FEATURES:
Versatile

Easy to adjust

Durable and lightweight

Advanced technology