Remove Tattoo, Scar, Mole, Spider Vein, Warts and Freckles easily with our Laser Removal Pen
Picosecond Laser Pen is a quick and easy non-surgical, non-invasive laser skin treatment for those seeking a more youthful appearance!
Finally Something you can use in the comfort of your own home!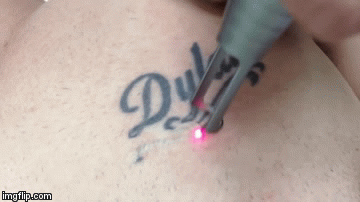 They're always on our skin no matter how big or small 
Do you have moles, tattoos, or skin blemishes that you hate?
Do you ever wish there was an easy way to get rid of them without having to pay thousands?
Introducing the Laser Removal Pen. Using FDA Approved Picosecond Technology it fires rapid and powerful laser emissions to break up dark pigments without damaging any skin tissue. 
Unlike traditional laser removal technology - the Pico Laser won't burn you, allowing you to slowly fade your blemishes as part of your normal home routines 
The Picosecond Laser Pen utilizes FDA approved & clinically validated technology for tattoo removal, freckle removal and more!
Using professional picosecond technology it fires rapid and powerful laser emissions to break up dark pigments without damaging any skin tissue, allowing you to easily remove any acne marks, moles, warts, and tattoos, or skin blemishes and is safe to use on the face and body.
FUNCTIONS:
Tattoo removal

Mole removal

Dark Spot/ Freckle/ Pigment removal

Eyebrow Makeup Cleaning, Eye bag removal

Acne Treatment

Scar Removal & More

Stretch Marks

Spider Veins
HOW DOES IT WORK?
Picosecond laser doesn't use any heat; it uses ultra-short laser pulses which bombard the targeted particles at very high pressure. The targeted particles break down into tiny dust particles – they literally get shattered
HOW TO EFFECTIVELY USE IT?
Picosecond Laser Pen can treat many areas of the body including the chest, face, hands, legs, and more.
Patients have also experienced great results for the treatment of Stretch Marks, Spider Veins, acne, scars, pigmented lesions, and wrinkles.
Picosecond Laser Pen focuses on your problem areas whether it's dark spots, Stretch Marks, Spider Veins, scars, sun damage, freckles, acne, or pigmented lesions.
Picosecond Laser Pen offers gentle treatment. In the past, lasers have relied on intense heat energy to remove pigment from the skins, which may be painful and lead to significant skin redness and downtime.
ADVANTAGE:
Efficient: The laser beam can effectively resolve melanin into fine particles, so as to promote skin metabolism and reduce melanin deposits.
Faster: Faster laser beam and more focused laser energy to clean and remove long-standing melanin problems.
Effective: The more powerful laser beam, cause no damages to skin tissues and clean more comprehensively.
Comprehensive: Reduce freckles and dark spots, refine skin from within way.
Safer: No damages and hurts to skin tissues, safe to use
How Long will it take to remove my tattoo?
To begin to see the results, we recommend using it for 2 weeks. This gives all pigments adequate time to begin denaturing and cause visible fading. This process is known as photoablation.
Below: A 2 weeks commitment to the Picosecond pen has almost completely removed Devon's Neck tattoo. With the traditional Q-Switch Technology, these results would have cost thousands, with extensive healing time and high risk of infection.
Package Include: 
1 x Picosecond Laser Pen
1 x Protective Eyeglass
1 x Power Adapter (country-specific)
1 x English User Manual
Note:
1. Treatment using this equipment for the first time suggested that with fresh pigskin test equipment, when fully familiar with equipment performance and operation procedures for treatment use again.

2. Due to the effect of this equipment can produce high temperature in an instant, when not in use, please properly keep avoid children and do not know the equipment use and to pay, to avoid children and do not know the equipment use and to play, to avoid danger happening.

3. The use of this equipment had better not too clean, affected within 30 days (simple) under the care not scrub, not artificially make the hard skin fall off.

4. When the scab place itch(tender meat phase), don't by hand grasp, for 20 to 30 days right, the scab will fall off on their own.

5. The recovery period is 3 months or so, it is suggested that during the recovery period is unfavorable eat ginger(affect the skin smoothness beef(produces light red )soy sauce(produces light black)in convalescence, the good things above, the skin can be restored to its original 95% of skin burn pigment directly by the machine. Regardless of any color is OK. Then thin scabs skin, the skin pigment will concentration below the scabs, scab off the pigment in the skin such as follows scabs all fallout, absolutely not an infection.

6. The device failure occurs, please don't open trying to repair in order to avoid risk, suggest contacting the original factory maintenance.

7. It is strictly prohibited to water or clean this equipment directly, like liquid to avoid entering the device internal cause damage or danger happening.