Our
Nano Ionic Facial Steamer
is guaranteed to help your skin feel cleansed and dewy. This at-home, professional facial steamer delivers micro-steam technology to infuse skin with hydration, clarify the complexion, and detoxify skin, leaving an immediate healthy-looking radiance. Harness the power of steam to give your skin the glow-up it needs!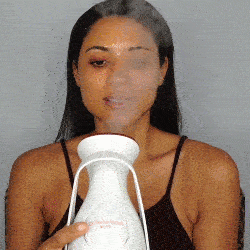 Benefits of the Face Humidifier
Reduces Dryness: penetrates deep into your skin to add moisture

Detox skin: Cleans toxins, dirt, dead skin cells, and excess oils and sebum which causes Acne & Blackheads.
Cleanse pores: Opens and unclogs pores to remove dirt, oil, and makeup. Melts away dead skin cells. Makes toner, cream, and other nutrients more absorbable.
Instant Spa Experience: Ultimate way to bring a piece of spa luxury back to your home. Will leave you feeling pampered!
Bacteria free: Safety first! The temperature of steam ensures a bacteria-free experience.
Immediate Results: See clear and glowing skin after the first use.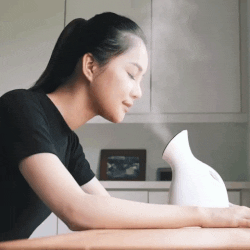 Full-Powered Steam within minutes, turns clean water into Micro-Fine particles to produce a powerful, consistent mist. 100% natural and environment-safe device. Very easy set-up. Very easy to use.
HOW TO USE
Fill up the water compartment.
Plugin the facial steamer and turn on.
Steam skin for 5-10 minutes.
Your skin is now hydrated and cleansed!
Specifications:

Voltage: 110V
Power: 280W
Capacity: 70ml
Frequency: 50Hz
Steam temperature: Approx. 40 C (104 F) at a distance of approx. 20cm from the steam outlet