#1 Top Rated Sensi™ Mesh Portable Nebulizer
🕗 Limited Time Offer! Hurry!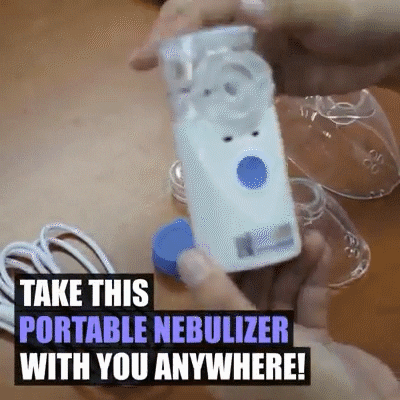 Breathe freely just as you should with our Ultrasonic Nebulizer Asthma Inhaler!

A cough can go a long way which is why it is important to take precautions. In just 5- 10 minutes session, you'll feel your breathing improve and wakeup totally refreshed.


Ultrasonic Nebulizer Asthma Inhaler is innovative, tried, and tested, portable apparatus designed for the most common breathing conditions. For that quick relief on-the-go! It helps improve respiratory symptoms and relieves blocked passageways in the lungs.

Get immediate relief from bronchitis, COPD, asthma, and other breathing problems. Use this Handheld Portable Inhaler with a quick-release medicine tank for instant relief.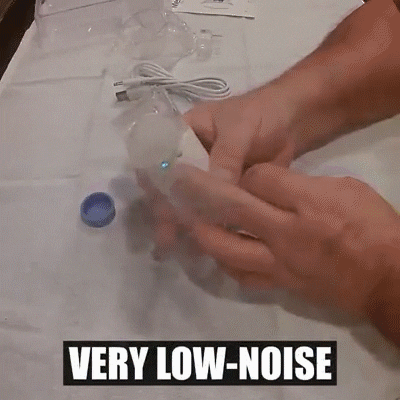 Made of BPA-free, medical grade materials. This Ultrasonic Nebulizer Asthma Inhaler is ultra-quiet, you can use it anytime, everywhere, even in the workplace.

Ultrasonic Nebulizer Asthma Inhaler could also be used for vapor therapy for
colds, flu, and cough.
Features:
✔️Immediate relief from breathing conditions
✔️Portable, quiet and super easy to use
✔️Suitable for all ages
Specs:
Power:
AC 100-240V
Operating Voltage:
DC12V
Ultrasonic Frequency:
2.2MHz
Size of Atomized Particle:
0.5-5 Micron
Capacity Of Cup:
10ml
Vessel Capacity:
25ml
Automization volume 0.375ml/min:
20 mins timing automatically
Automization volume 0.5ml/min:
10 mins timing automatically
Package Includes:
1 x Handheld Rechargeable Nebulizer
1 x Medicine Cup
2 x Mask (1 adult type, 1 child type)
1 x Mouthpiece
1 x USB Cable
1 x English Manual