✅ FDA Approved ✅
 Safe for Home & Personal Use
🦷 Oral Hygiene is important for your confidence
Perfect choice for your dental care while you are stuck at home or traveling. Still, have stains & tarter on your teeth after the dentist appointment? No problem, this tool helps get all of it off.
RESTORE A HEALTHY, WHITE SMILE

 

– This electric dental scaler is designed to help scrape away plaque and tartar build-up, along with discoloration including coffee & wine stains, to give you a cleaner, healthier, whiter-looking smile you can be proud of.
RECHARGEABLE, HANDHELD DESIGN

 

– Easy to use in the bathroom or on holiday these portable teeth cleaner and tarter remover for teeth is lightweight with an ergonomic body design for ease of use and comfort. It helps supplement regular flossing and the use of mouthwash for 24/7 teeth cleaning support helping make those annual visits to the dentist short and less frequent.
REDUCE BAD BREATH AND ODORS

 

– Keeping your teeth clean with a tarter remover can help reduce odors and improve the quality of your breath. This is especially important if you want to make a strong first impression.
EASY TO CLEAN AND REUSABLE

 

– Each dental scaler features a waterproof silicone body for use in the bathroom or wet areas, as well as an alloy steel plaque remover tip that's durable, safe on your tooth enamel and gum line.
🦷 Made of high-quality surgical steel
🦷 GET A DENTIST-APPROVED SMILE FROM THE COMFORT OF YOUR HOME!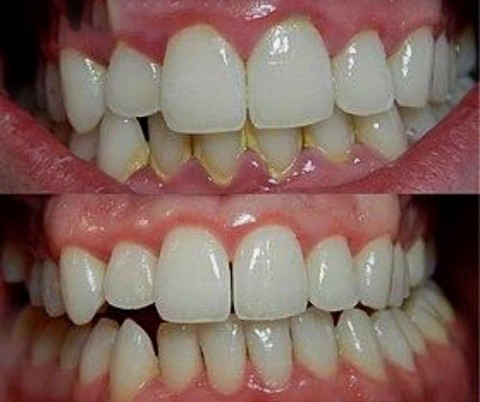 FEATURES:
Dental Care With Healthier Gums: Smile™ Ultrasonic Tooth Cleaner can effectively separate dental plaque, dental calculus, and stains, removes hard tartar easily from the teeth preventing gum disease.
 New Vibration Technology: Ultrasonic technology, 12000 times per minute high-intensity frequency, effectively smash the stubborn calculus, reduce the damages to the enamel and gum, which may be caused by manual dental tools.
 USB Rechargeable:Safe and fast charging way by USB. Charging once can be used about 200 times, travel without worrying about power loss.
 More flexible And Safer For Use: 5 Grades of adjustable frequency to remove stubborn calculus, tartar, and teeth stain. Automatic outage after fully charged, auto-protective, and energy saving.
 Using Only The Safest Materials: Food-grade silicone/PC/ABS/304 stainless steel head, IPX6 level waterproof security system and rechargeable, ensure security and convenience
 Portable Design: Smile™ Ultrasonic Electric Dental Calculus Remover is convenient to have dental care at home, remove the attachment on teeth in time. The low-cost solution in comparison to the dentist and ideal to keep it handy in the bathroom or to take with you when you travel.
SPECIFICATIONS: 
Color: Pink, Blue

Weight: 0.6lb

Size: 7.5* 1.3* 0.8inches

Material: Silicone and plastic

Product weight: 53g

Rated voltage: 3.7V

Rated current: 200 mAh

Standby current: ≤20ua

Battery specifications: 300 mAh

Power adapter: 5V 500 mAh

Charging time: less than 2 hours

Motor noise: less than 60 dB
Package:
1* Smile™ Ultrasonic Tooth Cleaner

USB cable

Instruction Manual

Whitening Powder / Additional Head based on selection