DETECT STUDS, PIPES, WIRES BEHIND WALLS
NO MORE UNWANTED DAMAGE TO WALLS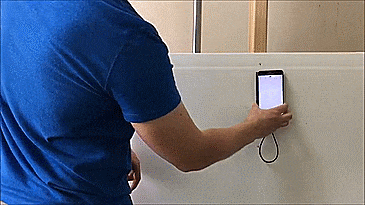 Need to do some drilling into your walls but are afraid you'll hit a pipe or a wire? The Walabot is a device that connects to your Smart Phone and allows you to get x-ray vision into your walls. The device lets you see cords, pipes, studs, and even rodents behind your drywall.
Perfect for your next home DIY job, the Walabot was originally developed to see through human tissue to detect certain types of cancers. Walabot will perfectly detect the location and even depth of pipes and wires in your walls so you'll know where to avoid, or where to open up if you are looking for a certain pipe or wire.
Got a furry friend living in your walls? The Walabot can even detect animals so you can track them live behind your walls to rid your house of mice or help your cat get out if they somehow got back there. The device can also detect wasp and termite nests behind your walls.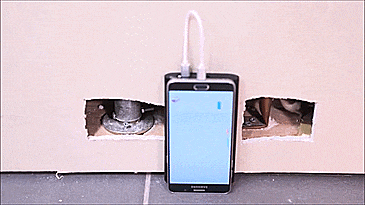 The Walabot will let you find pretty much anything behind your walls, including studs, wires, water pipes, animals, and other metals. It can not only see through drywall, but it even works to see right through concrete that's up to 4 inches thick. It can also detect live movement in case you're looking to hook a wire that you're trying feed through.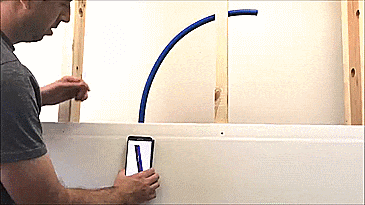 The Walabot connects right to the back of your smartphone so you can simply drag your phone along your wall to get a live view of what's behind it. The wall sensor will work with Android smartphones (except the Samsung Note 7, LG G4, and LG V10), nor will it work with iPhones.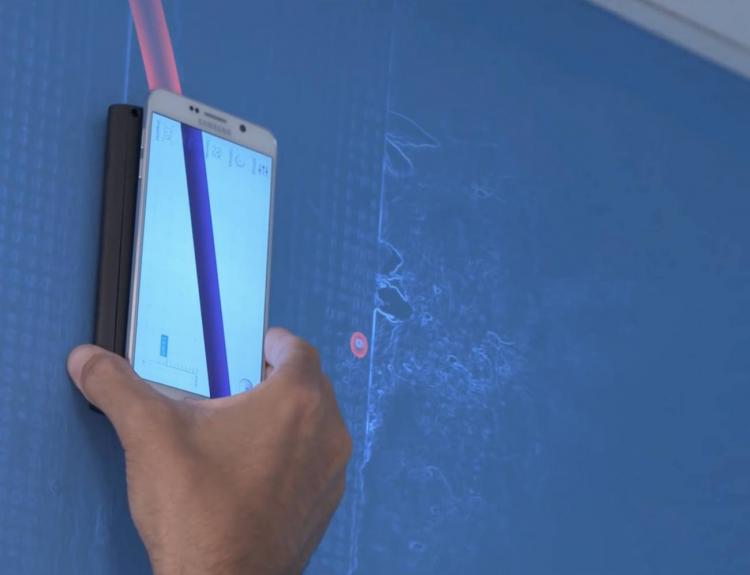 The Walabot connects to your smartphone via a gel pad adhesive, comes with both a Micro-USB cable and a USB-C cable to connect to your smartphone depending on what type of connection you have, and will certainly take the guesswork out of your next DIY project.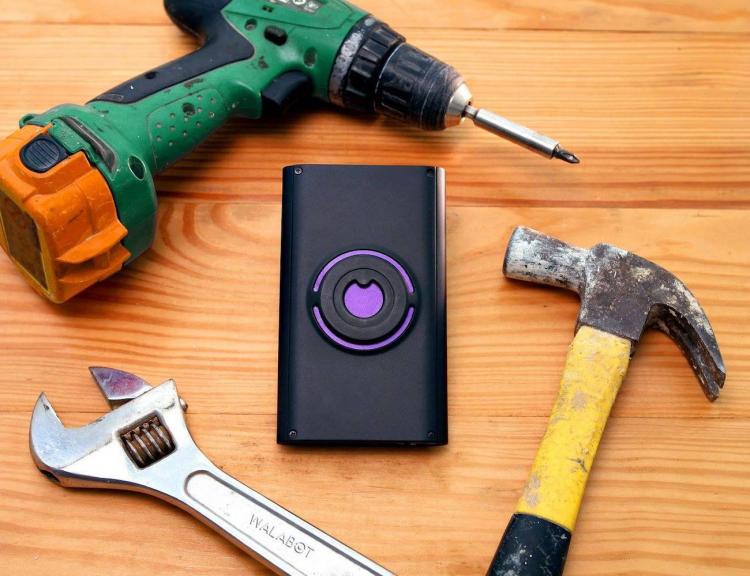 Check out the Walabot wall sensor smartphone attachment in action via the video below.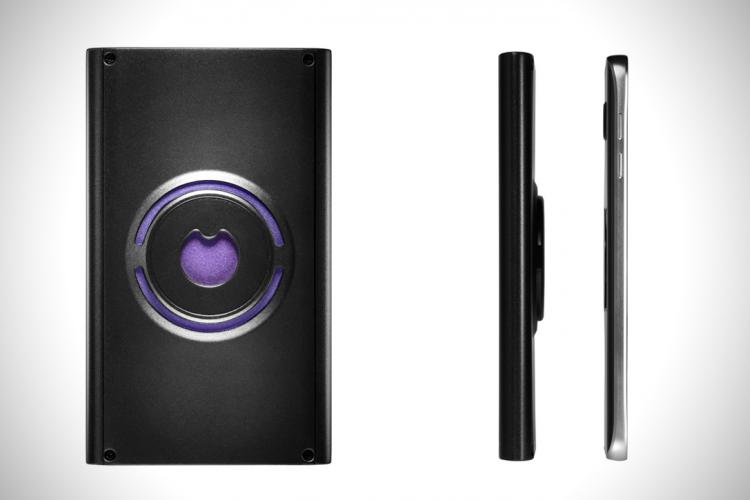 Features:
Frequency range: 6.3-8GHz
18 antenna array
A three-dimensional radio frequency sensor
Using a series of linearly polarized broadband antennas
Radar mode API for target tracking and monitoring of 3D
Respiratory API
Image API
Raw signal data
High 3D resolution
Distance measurement and motion detection function
Walabot black shell
Avoid DIY drilling disasters and take your renovation projects to the next level
The Walabot Multifunction Wall Scanner uses Radio Frequency (RF) technology for advanced detection.
The tool is a cutting edge device which is paired with an Android phone (see specifications for details) to produce a visual image of what is inside concrete and drywall up to 4 inches (10 cm) deep. It can show users what is in their wall in multiple modes (Pan mode, Image mode, and Expert mode).
The Walabot detects metal objects, wood studs, wires, pipes and can show movement behind walls.
Walabot can be used by contractors, electricians, plumbers, carpenters, and those in need of advanced wall imaging capabilities. The advanced technology is also perfect for ambitious DIYers and those who want real-time visual images of what is hidden within a wall.
Cutting Edge Technology Transforms Your Smartphone into an Advanced Wall Imager
What does Walabot DIY Detect?
Wooden Studs - Metal Studs – Pipes - Wires - Movement.
Walabot DIY connects to your Android phone and then does so much more.
Unlike any other stud finder or wall scanner, Walabot has a unique sensor and imaging technology to let you see within your walls. No need to rely on flashing lights or beeping sounds.
Walabot has frequent updates with new developments on a regular basis, that you can update from the mobile app.
Learn to Use Walabot
Walabot DIY has the power to become the most valuable tool in your box. When using new technology there is always a learning curve.
To get the most from your Walabot DIY, follow the instructions.
Download: the Walabot DIY app to your Android phone.
Connect: the Walabot DIY device to your phone using the USB cable provided.
Follow Installation guide and tutorials in the app.
Watch Walabot's 'What's the Drill' online videos and in-depth tutorials.
Always make sure that you are using a Walabot DIY compatible wall like drywall, sheetrock or concrete. Walabot DIY results may vary and can be unreliable on a non-compatible wall
Note::
Compatible Android phones running 5.0 Lollipop, 6.0 Marshmallow, and 7 Nougat with USB on the Go (OTG).
Does not work on iPhone
Package:
1X Walabot developers
1X micro-B 3 to USB cable
1 micro-B to micro-B USB cables